Renusol Streamliner+ for ConSole+ Tubs
Renusol Streamliner+ for ConSole+ Tubs
SKU:
REN-520076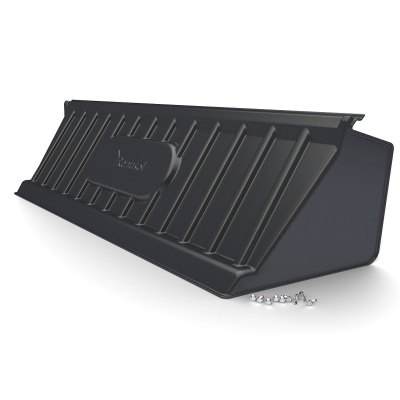 The Streamliner+ is designed to deflect wind away from the outer lying modules and works perfectly with the ConSole+ mounting modules.
Login to see Trade Prices
Manufacturer

Renusol

Mounting Type

Ground Mount

Mounting Part

Flat Roof - Trays

Commodity Code

39269097

Dimensions (mm) (H x W x D)

420 x 1600 x 555
The CS+ mounting solution secures the PV system with ballast, leaving the ground or the support frame surface intact. Thanks to the simple basic principle of ConSole (1 ConSole = 1 PV panel) the individual solar modules within a photovoltaic system can be freely positioned.
CS+ is the ideal solution for mounting solar installations onto flat roofs or the ground, especially on redeveloped sites. CS+ is also suitable for small south-facing installations, such as on garages and bungalows.