Solis Demand Response Management (DRM) Box
Solis Demand Response Management (DRM) Box
SKU:
Solis-DRM-BOX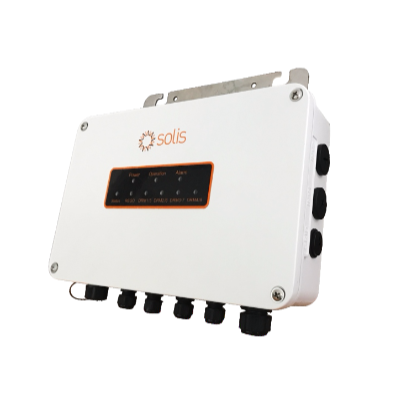 For the purposes of the United Kingdom, the Solis three-phase 4 MPPT inverter range is certified in accordance with G99, but only for inverters that have the Solis DRM box installed as well as the most recent firmware.
Login to see Trade Prices
Manufacturer

Solis

Accessory Product Type

Other

Commodity Code

85176200
Units requiring the DRM box are the Solis-25K-DC, Solis-30K-DC, Solis-40K-DC, Solis-50K-DC and the Solis-60K-DC. One DRM box is required per inverter and will be supplied free of charge when purchasing an inverter in this range.
Please Note: This product can only be purchased in conjunction with the following products