BYD B-BOX 2.5kWh Lithium Battery
BYD B-BOX 2.5kWh Lithium Battery
SKU:
BYD-B-BOX-2.5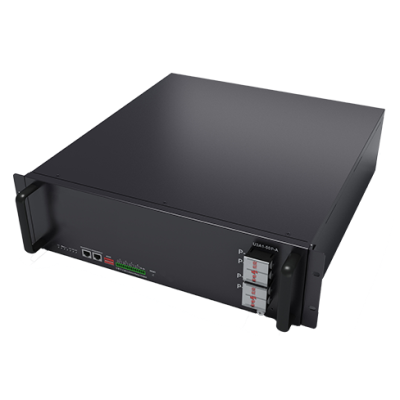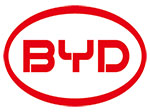 The BYD B-Box is a lithium-iron-phosphate (LiFePO) battery unit with a battery management system (BMS) for use with an external inverter or charger.
Login to see Trade Prices
Manufacturer

BYD

Voltage

48V

Battery Chemistry

Lithium-Ion

Commodity Code

85076000

Dimensions (mm) (H x W x D)

130 x 482.6 x 478
All systems can be expanded at any time with the battery modules B-Plus 2.5. Furthermore, up to eight B-boxes can be connected in parallel. This increases the maximum capacity - flexible in 2.45 kWh steps - to 78.4 kWh (usable). At the same time, the excellent LFP battery technology from BYD shows its full effect. BYD batteries are well tested and can be found in the E-mobility.
This battery can be used as an off-grid solution but also in a grid-tied solution for energy storage or self-consumption.
FEATURES
• Expandable from 2.56kW to 80kWh
• Additional B-Box 2.5 can be added at any time for complete flexibility depending on requirement and budget
• Single and Three Phase Solutions available
• Lithium-Iron Phosphate Battery giving maximum safety and performance (LiFePO4)
• CE and TUV certified BYD B-Plus 2.5 module (U3A1-50P-A) meets the highest safety standards
• Proven for use in telecom, off-grid and energy storage/self-consumption applications worldwide
B-Box 2.5 focuses on flexibility. The modular design allows the desired performance and capacity to be achieved as desired. The B-Plus 2.5 module is the core of the memory. Each B-Plus module is equipped with its own BMS (Battery Management System). This allows the full utilization of the performance even in modules of different age. The housing of the B-Box 2.5 - 10.0 is equipped with a BMU (Battery Management Unit) and can accommodate up to four of the 19 "B-Plus battery modules. A fully equipped housing (B-BOX 10.0) achieves not only 9.8 kWh usable capacity, but also a power of 10 kW.
The BMU is the communication interface between the battery modules and the external inverter.The compatibility is already available for well-known inverter manufacturers such as SMA, Victron or Studer, and is further expanded.