Solar iBoost+ (Plus) - Solar Immersion Heater Control
Solar iBoost+ (Plus) - Solar Immersion Heater Control
SKU:
iBoost+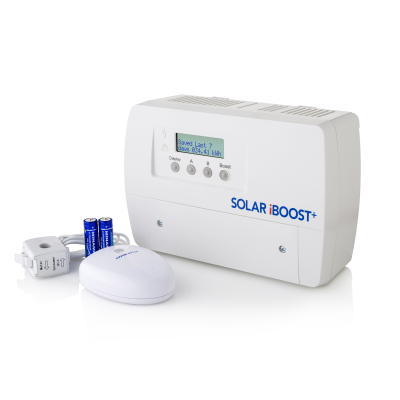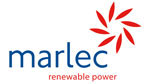 The innovative Solar iBoost+ enables you to automatically consume the excess energy generated at your home so you can just sit back and enjoy the extra savings!
Cut the cost of water heating in your home.
Reduce the use of your boiler.
Maximise the use of the free solar energy generated at your property.
Login to see Trade Prices
Manufacturer

Marlec

Accessory Product Type

Heating Control

Commodity Code

85371098

Dimensions (mm) (H x W x D)

256 x 157 x 91
If you have invested in Solar PV for your home then you will already be aware that there are periods of "export," when you can't consume all the energy being generated by the array. This energy normally flows back to the grid seamlessly so you may not even be aware of it. If your home has hot water storage with an immersion heater then Solar iBoost+ can be installed and start saving you more money on heating bills in less than 1 hour! Solar iBoost's built in display means that you can watch your savings grow, simply press the display button to see Saved Today, Saved Yesterday, Saved 7 Days, Saved 28 Days and Total Saved readings. You can also see this remotely within the home by choosing the iBoost Buddy, simply keep it handy and you will see when you are Heating by Solar and Tank Hot.
How does iBoost+ operate?
Our Solar iBoost+ system detects when excess energy is being exported to the grid and measures it. The main unit receives this information from the Sender and releases the equivalent level of energy (less a small reserve) to the immersion heater. As the exported levels adjust in line with home consumption the Solar iBoost+ adjusts the levels delivered for water heating ensuring that only excess energy is used.
Using a single clamp installed at the household meter the sender transmits vital export energy information to the Solar iBoost+ wirelessly.
Solar iBoost+ is activated when excess energy is available. It intelligently controls and adjusts the flow of energy to the immersion in proportion with the fluctuating export levels.
Water is heated over the course of the day using free solar energy at your home.
Is iBoost+ Suitable for your home?
I have on-site power generation. (Solar PV and wind are most common).
The distance between the water tank and utility meter is less than 30m.
Energy usage in the household is less than the energy generated and excess is exported to the grid.
I would like to reduce my energy bills, especially for expensive water heating.
You may be out for periods during the daytime and generate more than is needed to cover the standby of all your appliances OR even at home during the day but rarely consuming energy up to the peak output of the solar array or wind turbine.
Whenever you are exporting more than 100W you could be "dumping" that excess energy into your hot water tank and saving even more money. Even if you have an export meter the cost savings possible on water heating may be greater than the export rate paid by the electricity companies.
Talk to your local PV installer or qualified electrician today.
How does it affect your Feed-in Tariff Payments?
It doesn't! In the UK FIT generation payments are not affected. As most export tariff contracts are based on deemed energy usage rather than actually metered self-consumption is most beneficial. Solar iBoost+ enables you to usefully and automatically consume any excess energy generated rather than export it. Even with an export meter, the benefits of Solar iBoost+ can still easily outweigh rising energy costs.