Victron Phoenix Inverter Control
Victron Phoenix Inverter Control
SKU:
REC030001210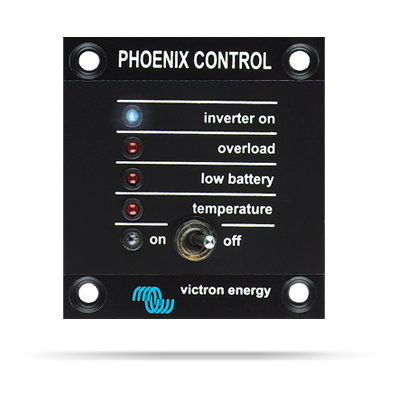 This panel is intended for remote on/off control of all the VE. Direct Phoenix inverter models.
Login to see Trade Prices
Manufacturer

Victron Energy

Accessory Product Type

Communication

Commodity Code

85371098
This panel is intended for Phoenix Inverters equipped with a UTP remote monitoring and control socket. It can also be used on a MultiPlus Inverter/Charger when an automatic transfer switch but no charger function is desired. The brightness of the LEDs is automatically reduced during night time. Only for models: 12/1200, 12/1600, 12/2000, 12/3000, 12/5000, 24/1200, 24/1600, 24/2000, 24/3000, 24/5000, 48/3000 and 48/5000.